Simple online access to the
Atlas of the City of Toronto
by the Chas. E. Goad Company.
Atlas Editions available:
1884
,
1890
,
1893
,
1899
,
1903
,
1910
,
1913
,
1924
.
Bonus Updates:
1880 Insurance Plan of the City of Toronto
,
1889 Insurance Plan
,
The Great Toronto Fires of 1904 — and 1895
More Maps:
Check out
Historical Maps of Toronto
—
includes the 1858 WS Boulton Atlas and the 1842 Cane Topological Map of the City and Liberties of Toronto
See also:
Toronto Historical Map Viewer
Support the site:
Buy me a coffee
About this Project:
Background
Image hosting provided via the generous support of the
University of Toronto Map & Data Library
.
---
The Insurance Plan of 1880 provides maps which are even more detailed than those of the Atlases. It is well worth comparing to the Insurance Plan of
1889
to discern how quickly parts of the city can change over a decade.
Images for the 1880 Insurance Plan of the City of Toronto courtesy of City of Toronto Archives.
Click anywhere on the index maps to view the corresponding detail plate
Toronto Central City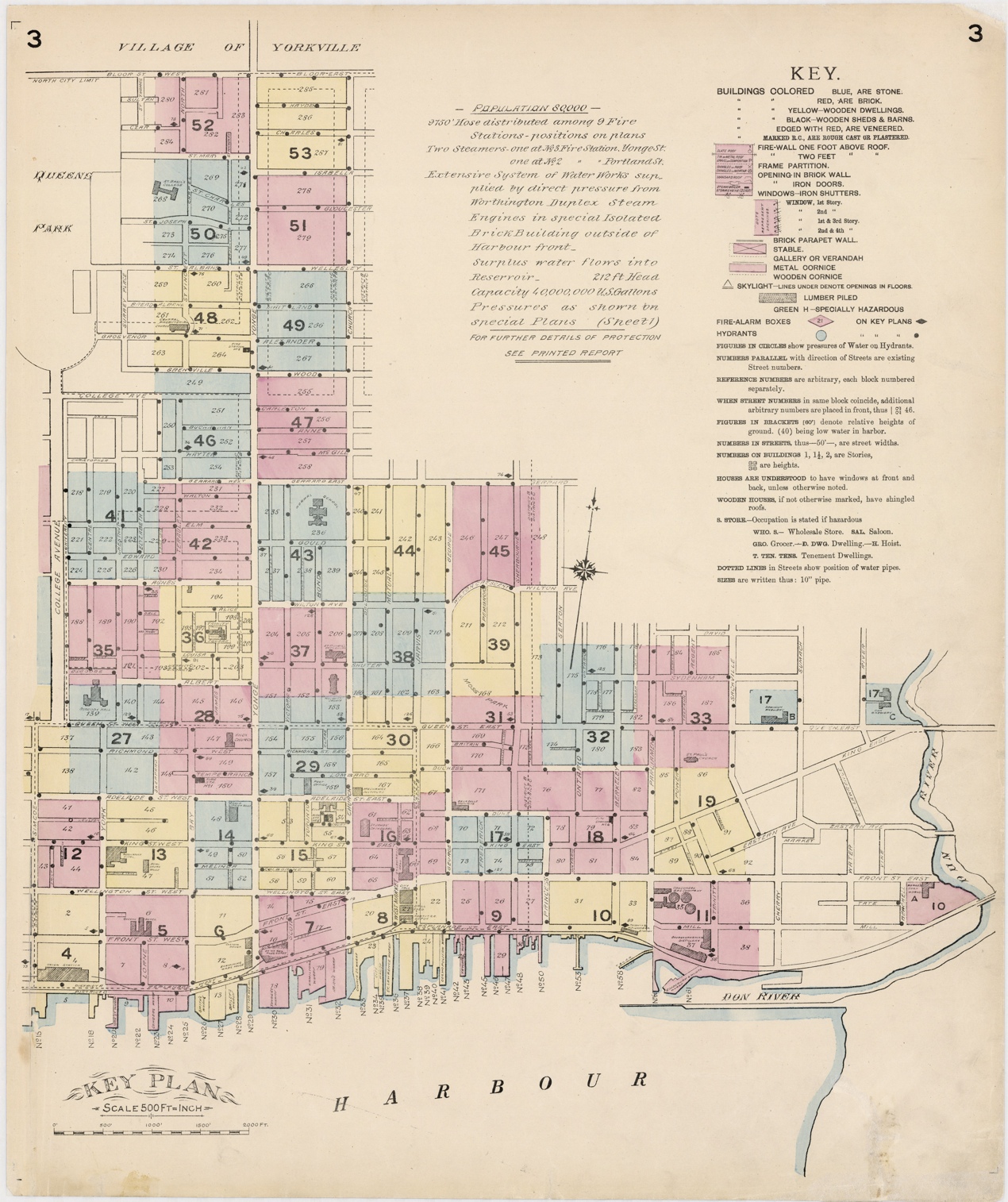 Toronto - West of College Avenue (now known as University) & Plan Showing Building Districts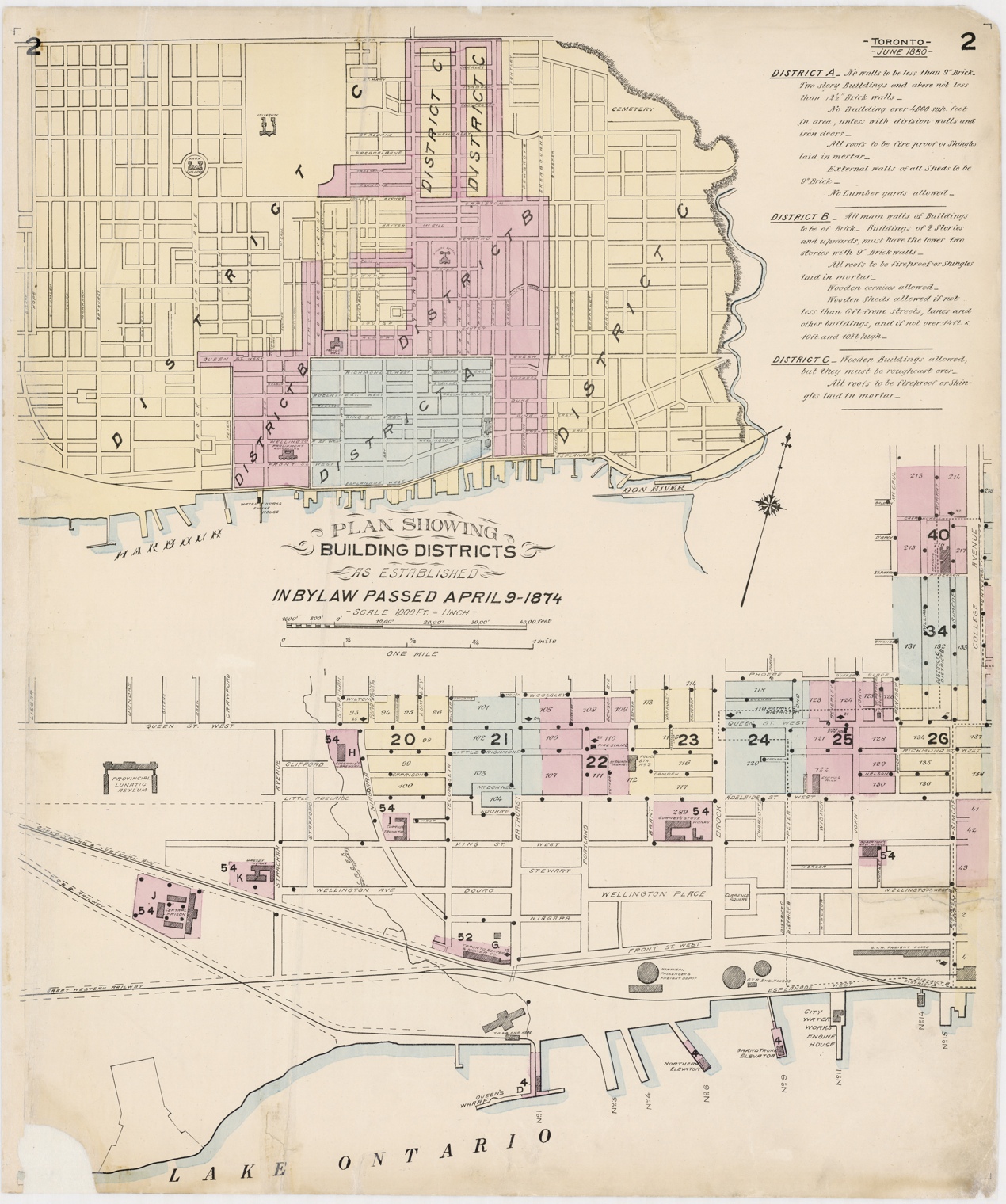 Regrettably, there do not appear to be scanned images for plates 5 or 54 at this time.
Title Page and General Plan showing Average Pressures (click to expand)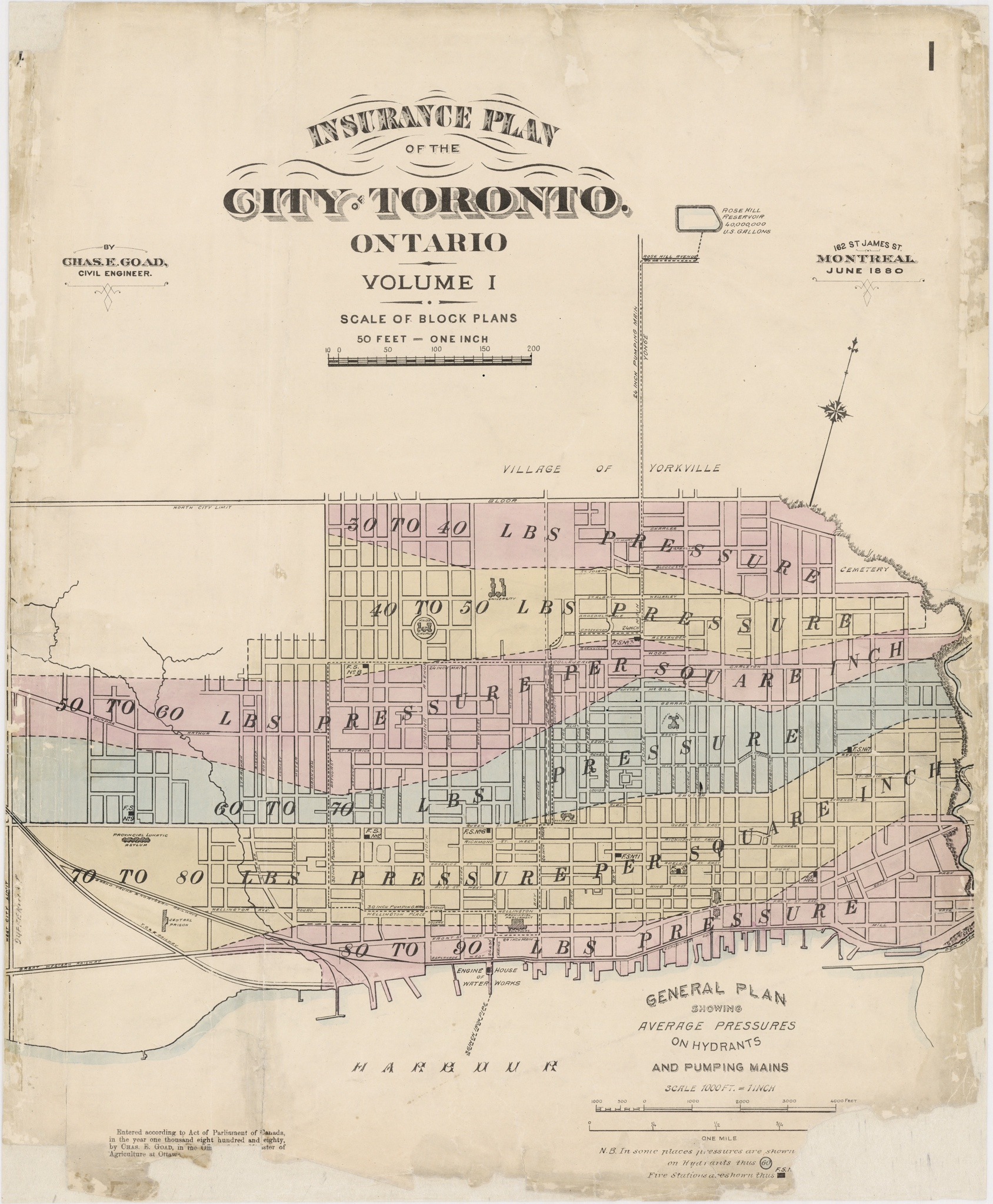 Large views of Index Plates
2
and
3
.
Download all images: TBD (zip file, ~N mb)
To find out more about these maps, read:
Goad's Atlas of Toronto: Online!
Please 'Like' and share these maps!
I hope that other Toronto heritage enthusiasts will find them useful. Have fun exploring Victorian Toronto!