Simple online access to the
Atlas of the City of Toronto
by the Chas. E. Goad Company.
Atlas Editions available:
1884
,
1890
,
1893
,
1899
,
1903
,
1910
,
1913
,
1924
.
Bonus Updates:
1880 Insurance Plan of the City of Toronto
,
1889 Insurance Plan
,
The Great Toronto Fires of 1904 — and 1895
More Maps:
Check out
Historical Maps of Toronto
—
includes the 1858 WS Boulton Atlas and the 1842 Cane Topological Map of the City and Liberties of Toronto
See also:
Toronto Historical Map Viewer
Support the site:
Buy me a coffee
About this Project:
Background
Image hosting provided via the generous support of the
University of Toronto Map & Data Library
.
---
Images courtesy of Toronto Public Library.
The Insurance Plan of 1889 is a more detailed version of Goad's maps of Toronto -- the scale is larger. I added this plan as a bonus due to overwhelmingly positive feedback on the Atlases. Some uncertainty exists as to
exactly
what year this Plan is for. At a minimum, this plan is the 1880 Insurance Plan with revisions to 1889. (See the revision sticker on the main key map below). The TPL says that the plan is '
mislabelled as 1892
' in their own catalogue (which is ridiculous -- why don't they update the database records?!). Yet, on the Junction cover page, the revision sticker clearly indicates 1892. I suspect that the main Atlas is revised to 1889, and the Junction section is revised to 1892.
Click anywhere on the index maps to view the corresponding detail plate
Toronto West Half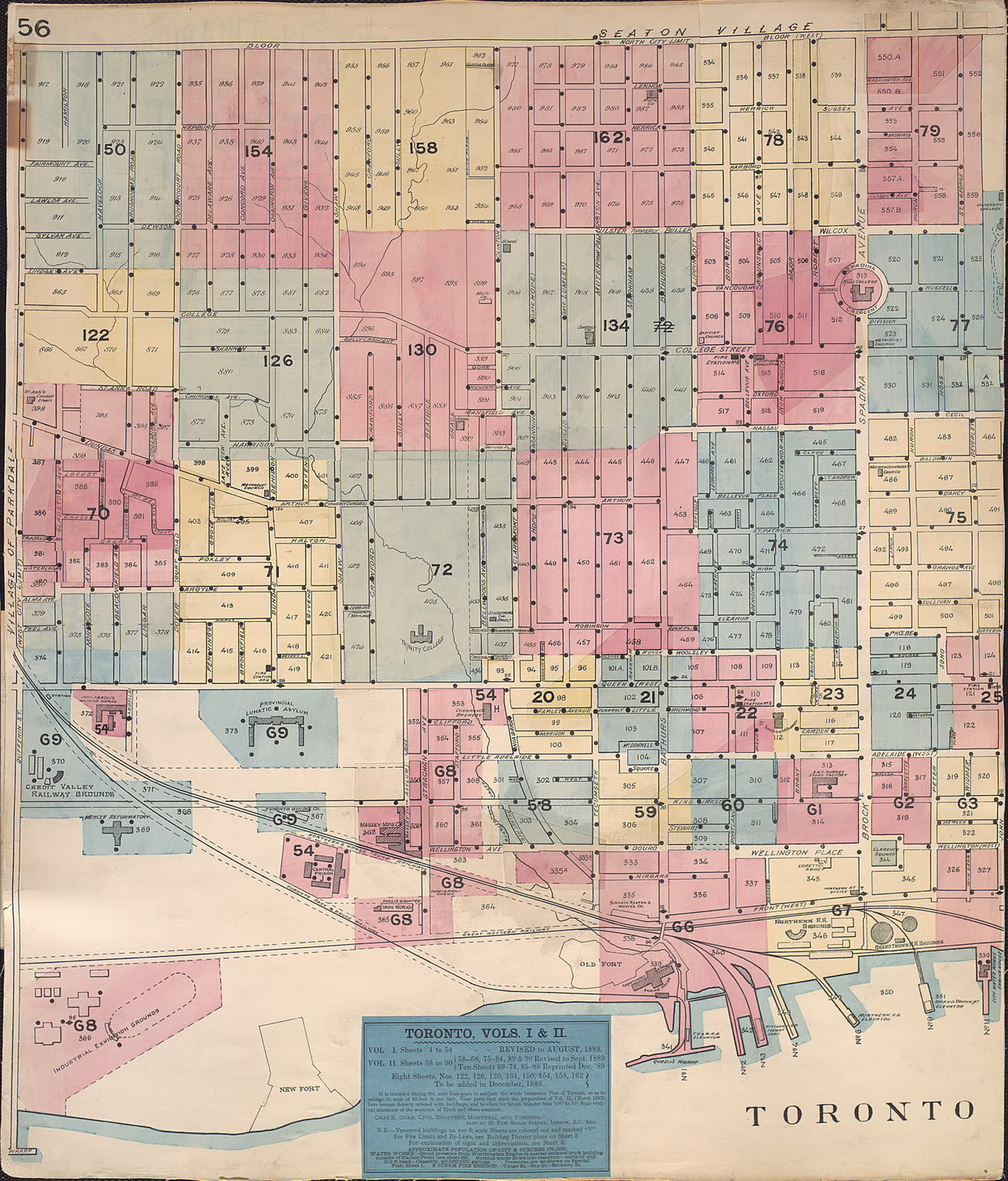 Toronto Central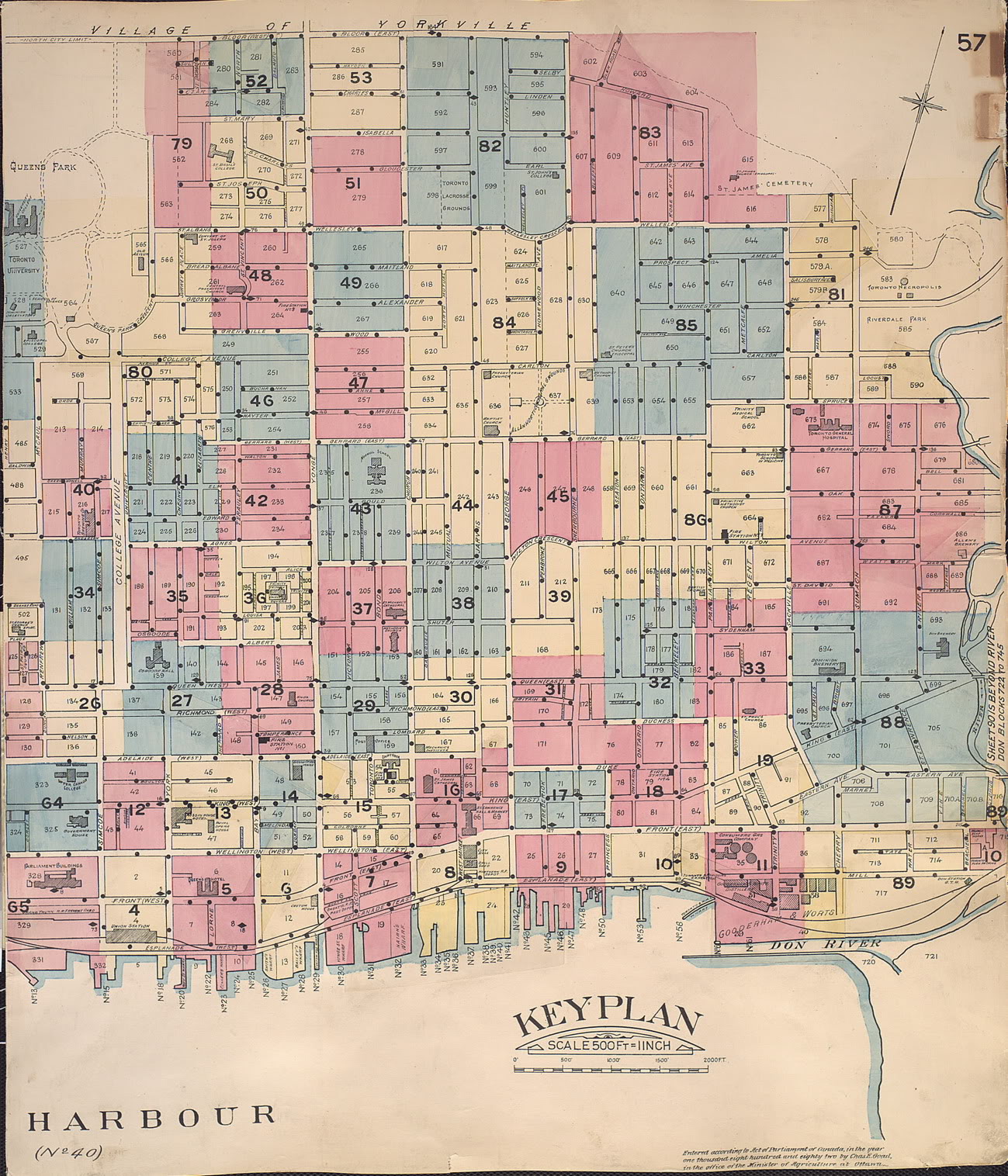 Junction (note 1892 revision sticker!) Also, there does not seem to be a plate for section 1.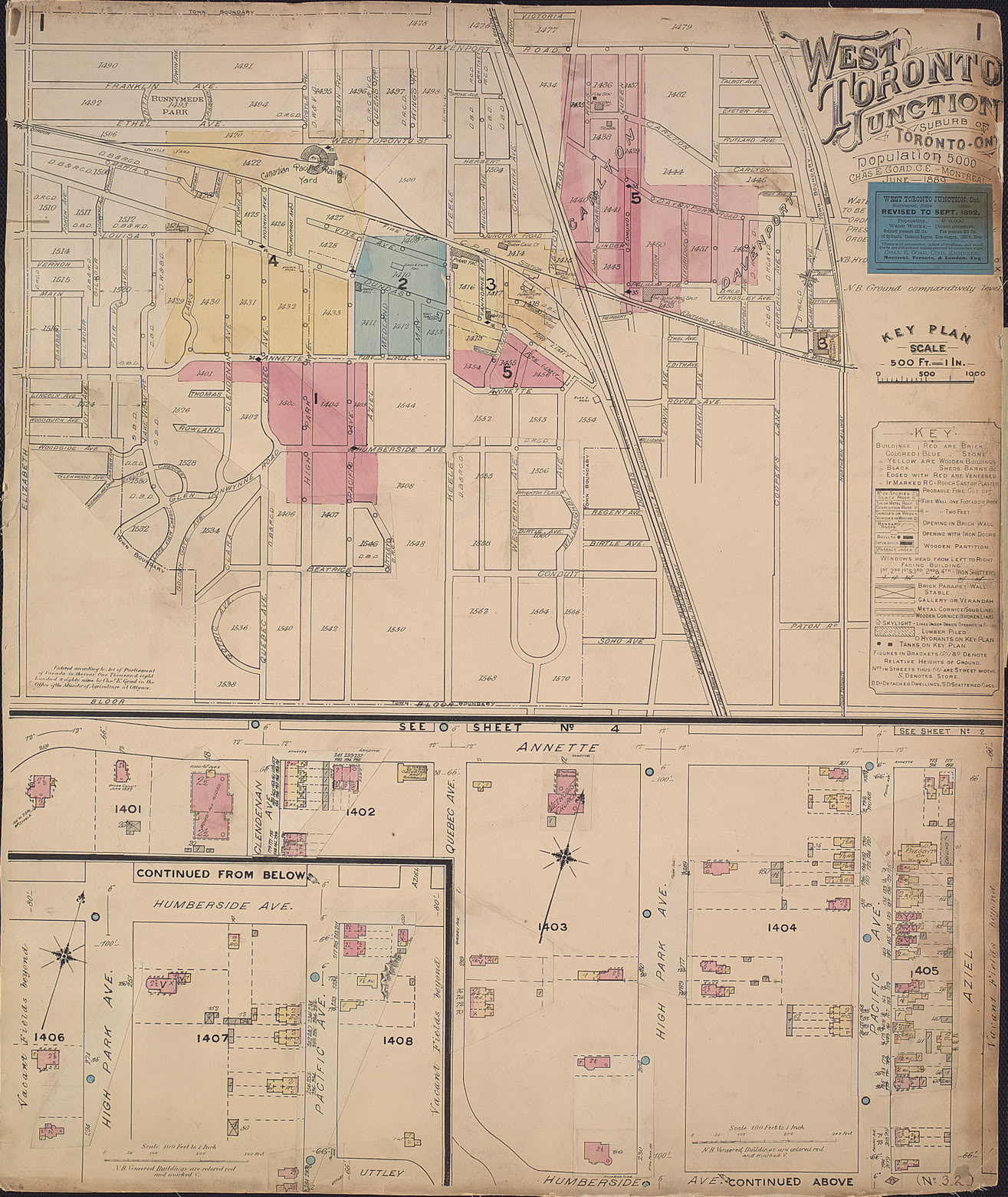 General plan showing Average pressures
Click images to expand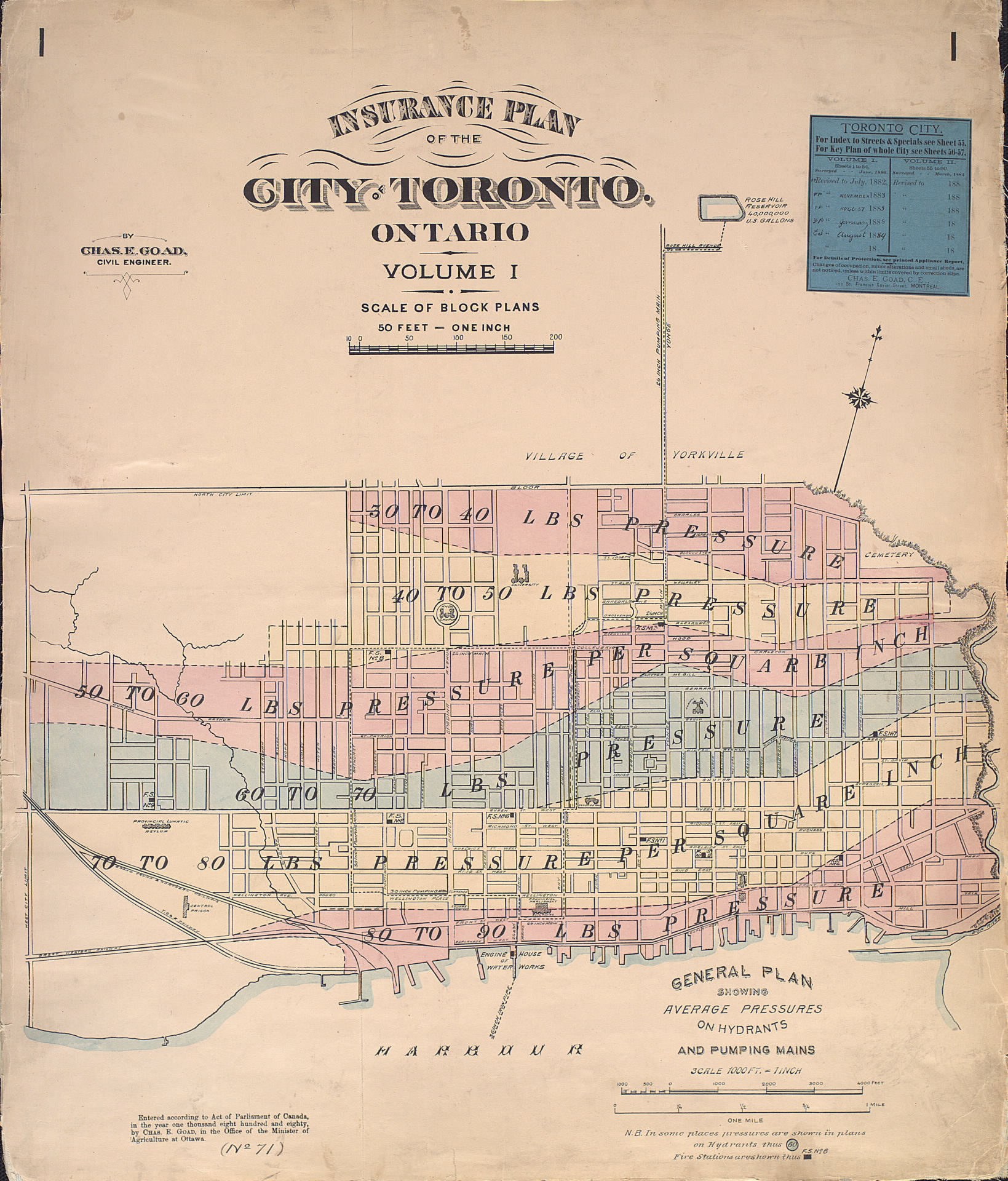 Title Page of 1889 Toronto Insurance Plan -- note revision sticker, top right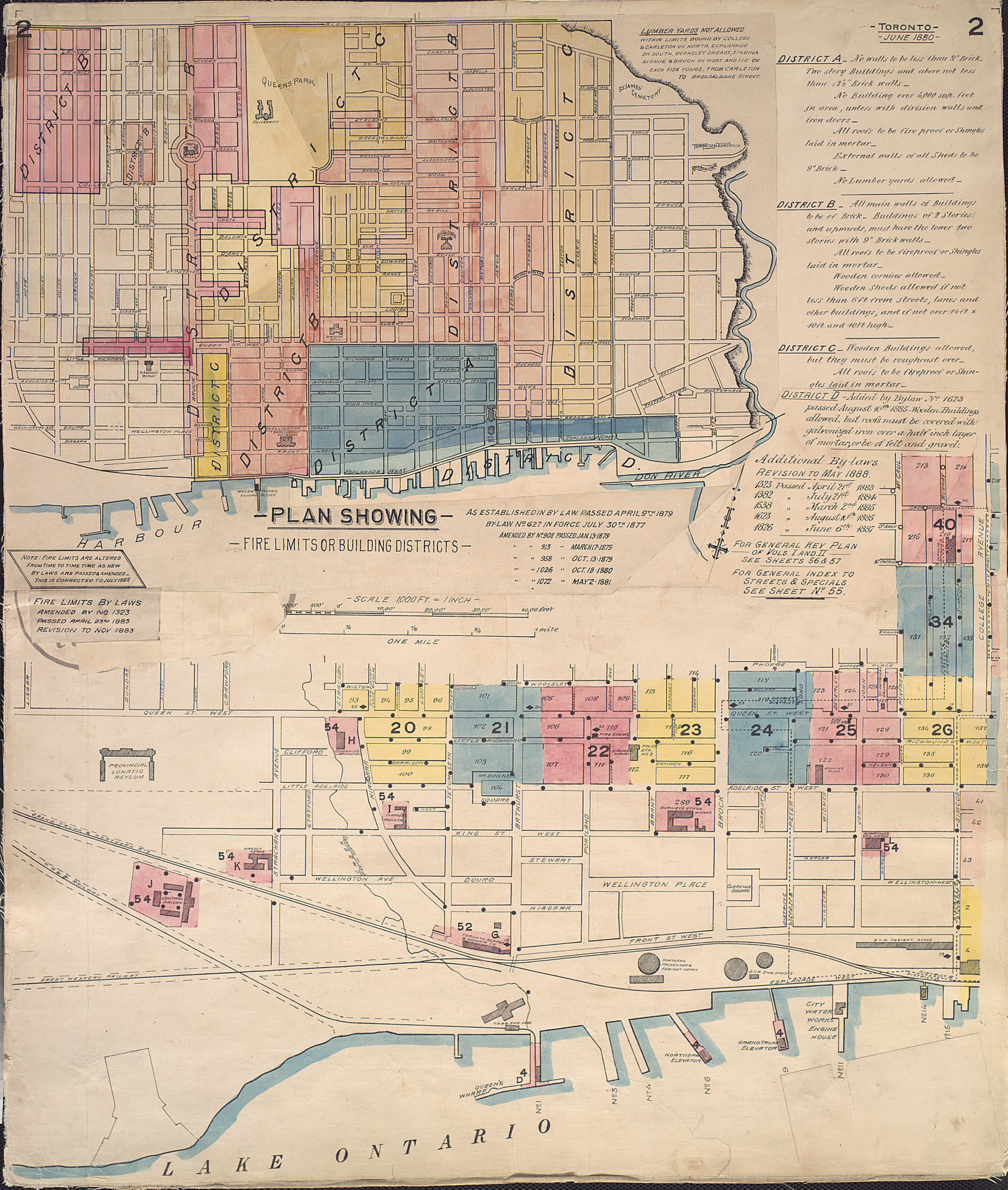 Plan showing Fire Limits or Building Districts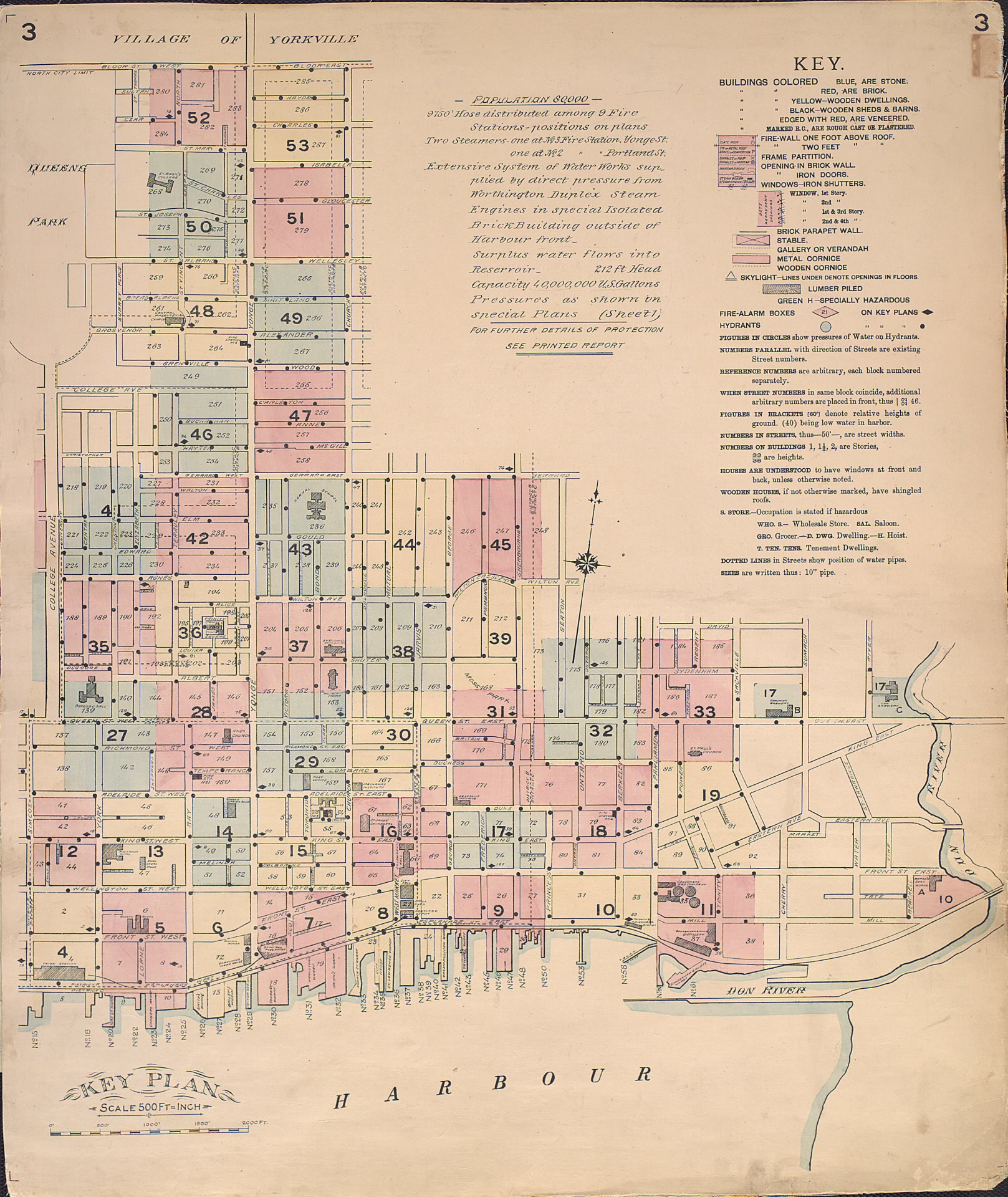 Plan Key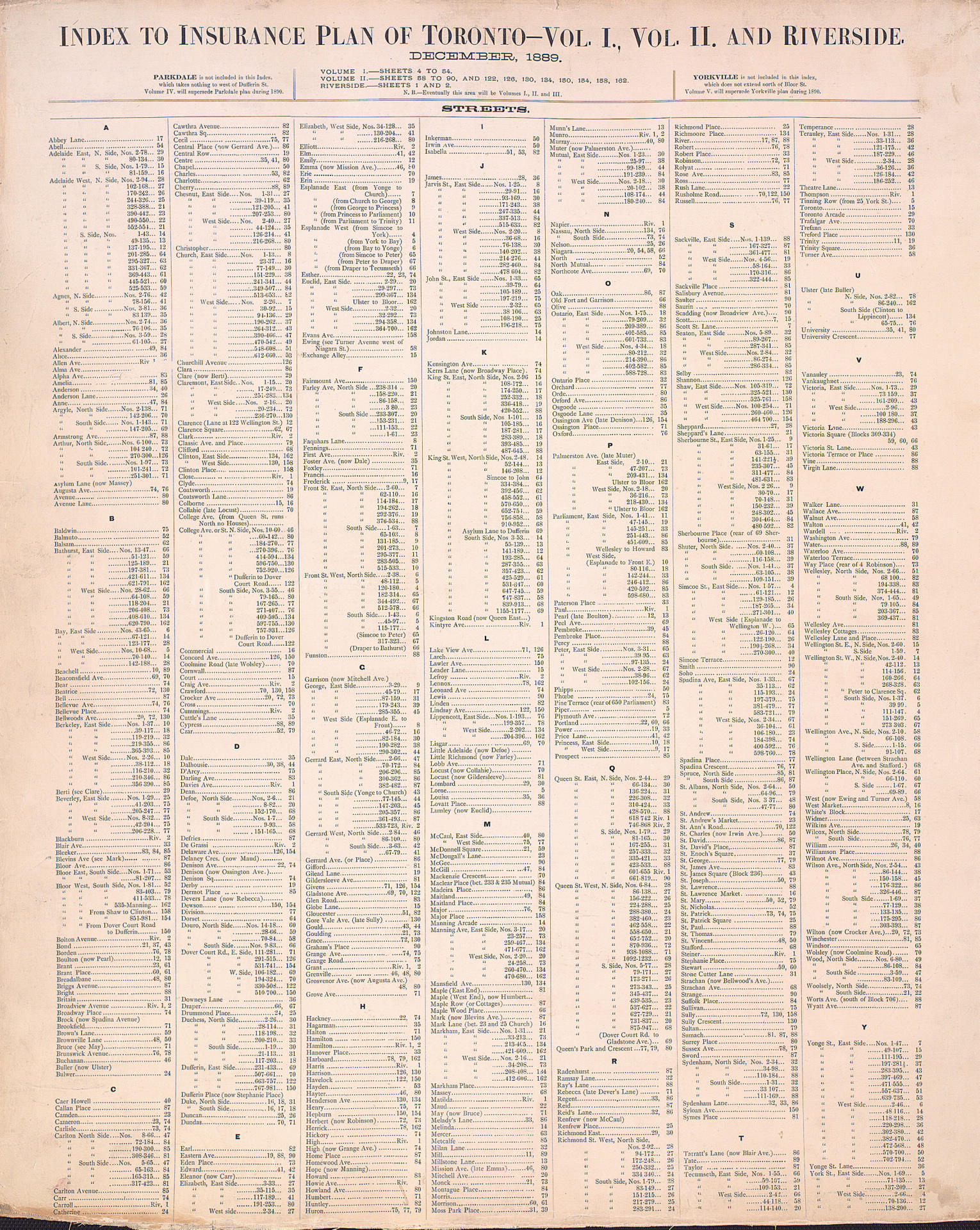 Index to Insurance Plan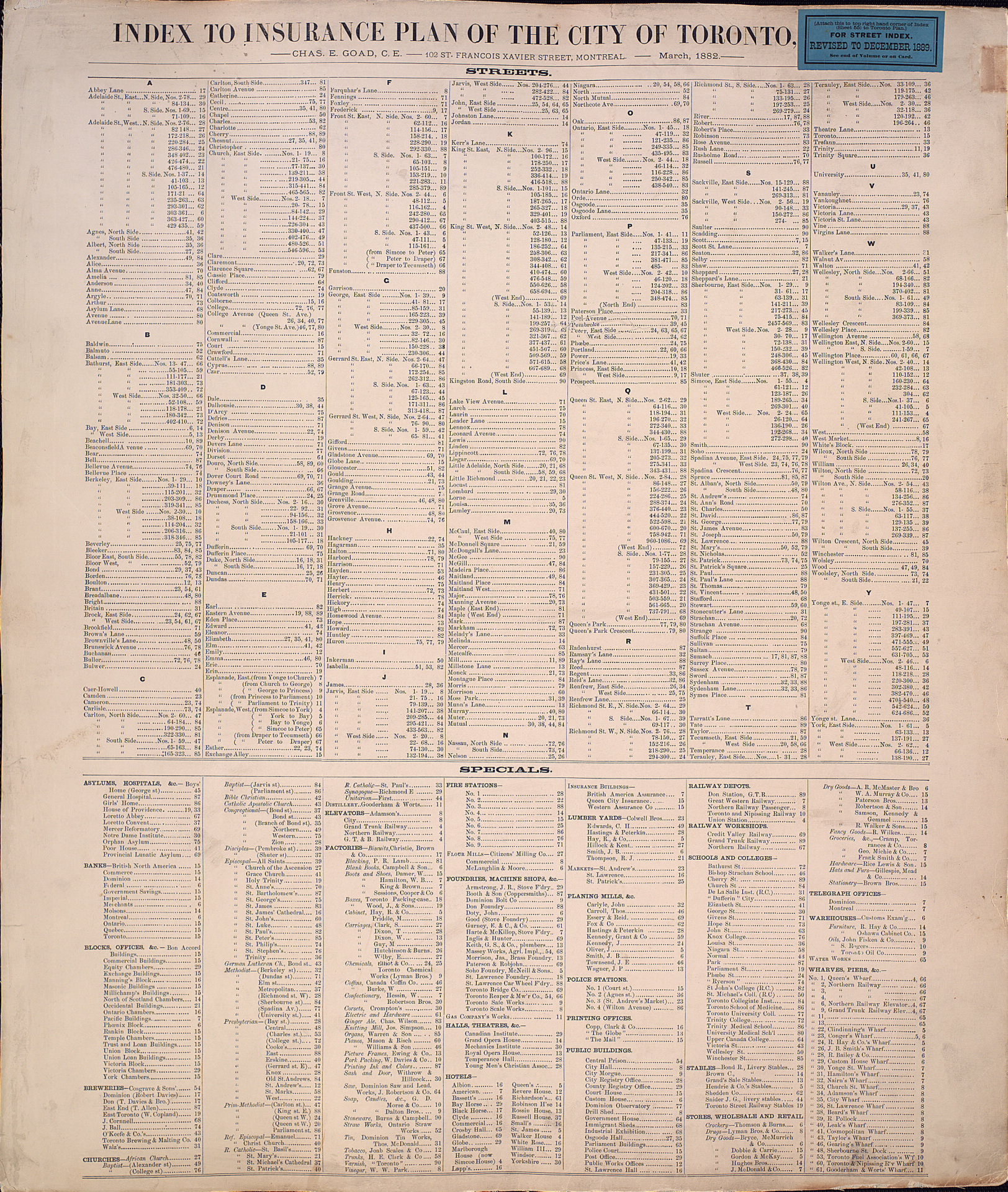 Index to Insurance Plan (cont'd)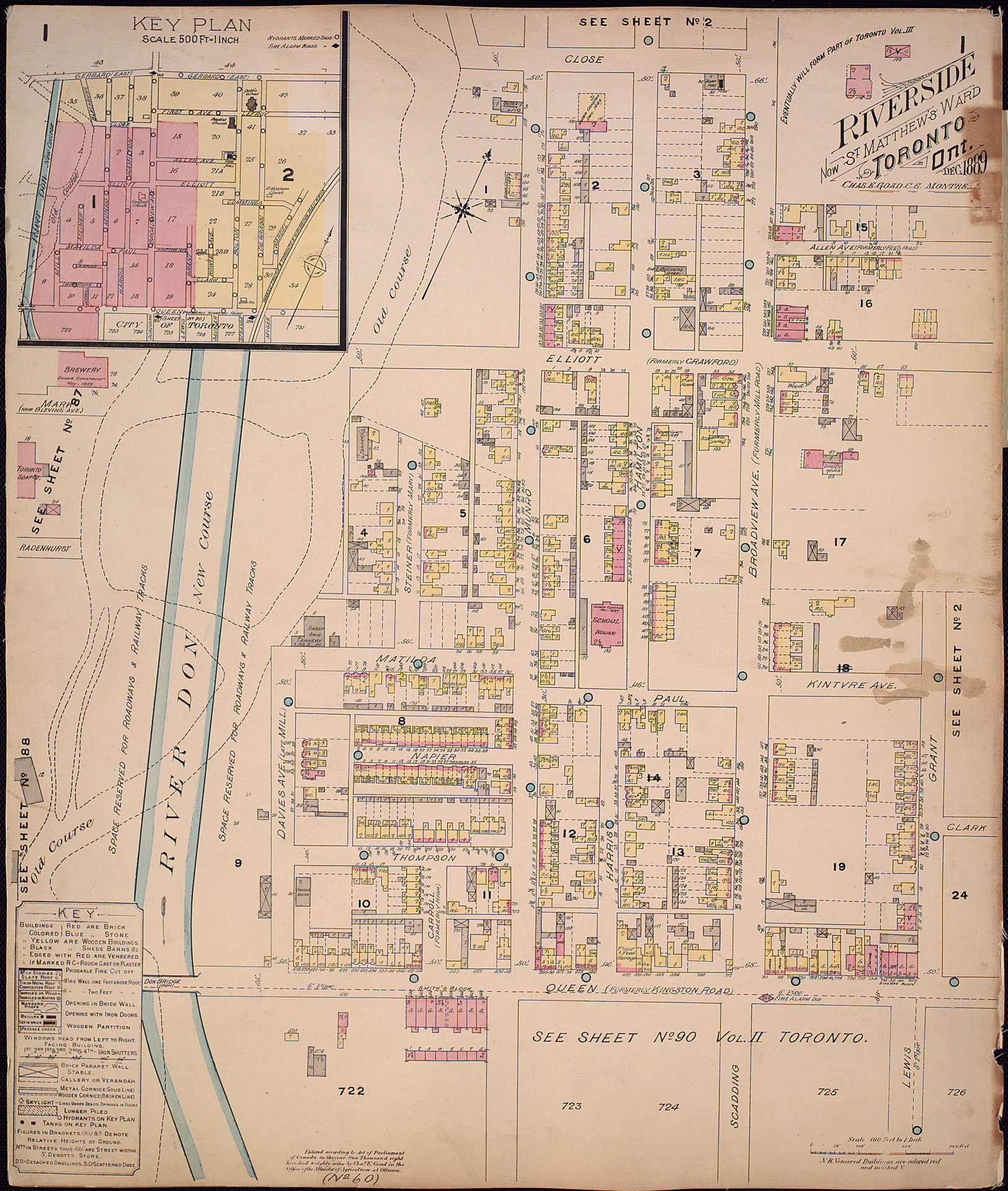 Riverside -- Sheet 1...
Riverside - sheet 2 (via LAC - the TPL doesn't have sheet 2 for some reason)
Missing from the above: Sheet 1 of the Junction section. Also, sheet 59 is not a TPL scan; rather, it is a photo I took directly myself in the Baldwin Room at the Toronto Reference Library. Should you manage to extract either of these sheets from the TPL database, or find them elsewhere, please let me know and I'll gladly set them up.
To find out more about these maps, read:
Goad's Atlas of Toronto: Online!
Please 'Like' and share these maps!
I hope that other Toronto heritage enthusiasts will find them useful. Have fun exploring Victorian Toronto!